About Kenny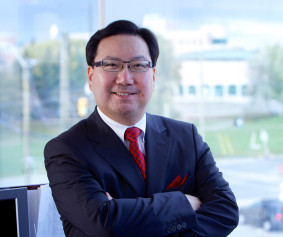 Education
Graduated from York University with BBA in 1985 and MBA in 1989
Qualified as a Chartered Accountant (CA) in 1987
Successfully passed CICA's Corporate Finance Qualification (CF) program in 2007
Qualified as a Certified Information System Auditor (CISA) in 1991
Graduated with High Honour from Seneca College's Immigration Practitioner Diploma Program in 1998
Completed an Audit Committee course at Harvard Business School in 2009
Educated in Hong Kong Pui Ching Middle School
Business Profile
Managing Director of Kenny Wan Chartered Accountant Professional Corporation
CEO, director and chairman of the board for Active Growth Capital Inc. from 2008 to 2010; director and member of the audit committee for MillenMin Ventures Inc., from 2010 to present, both are public companies listed on the TSX Venture Exchange.
Articled as a CA student in the largest Canadian public accounting firm.
Formerly computer system auditor for a major trust company and a media company.
Kenny Wan Chartered Accountant Professional Corporation
Kenny Wan Chartered Accountant Professional Corporation started as a sole proprietorship in 1996 and was incorporated in 2003. It was established with Kenny's vision to assist small and medium sized business clients and their family members to achieve objectives in producing accounting reports, tax compliance, immigration and financing. Kenny Wan has continuously upgraded his knowledge, trained a highly professional and competent team of staff and invested in the latest office technology. Presently, the firm has a total of ten employees and is able to deliver various services to help clients in establishing their businesses and family life in Canada.
Community Involvement
Director of Richmond Hill & Markham Chinese Business Association, 2008 to present
President of Richmond Hill & Markham Chinese Business Association, 2011 to 2013
Member of the Investigate Services Community Advisory Council, York Regional Police, 2013 to present
Director of Fair And Responsible Governance Alliance (FARGA), 2011 to present
President of Centre for Information & Community Services (CICS), a community service organization in settlement and language training services, 2006 to 2008
President of Hong Fook Mental Health Association, 2004 to 2006
Director of Hong Fook Mental Health Association, 2002 to 2007, Treasurer, 2003 to 2004
President of Canada China Industry & Commerce Council (CCICC), an organization dedicated to promoting trade and friendship between Canada and China, 2009 to 2011
Director of CICS, 2002 to 2008, Treasurer of CICS, 2003 to 2006
Director of Carefirst Foundation, 2008 to 2012
Ambassador of Mon Sheong Foundation, 2009 to present
Co-chair for Telethon, Yee Hong Foundation, 2011 to 2013
Director of Advance Business Club (ABC), 1994 to 1996
Director of Chinese Canadian Information Processing Professionals (CIPro), 1988 to 1993,
Vice-president, 1992 to 1993
Chairperson, Computer Conference 1991, held in Metro Toronto Convention Centre
President of York University Chinese Student Association, 1983 to 1984
Political Involvement
Kenny is a director on the committee of Markham Unionville Federal Liberal Association since 2001 and successfully supported The Hon. John McCallum's victory in three elections. Serving as the association's fundraising chair since 2010, Kenny co-chaired two successful fundraisers, raising substantial resources for the association.
Participated in the Biennial Convention of the Liberal Party of Canada as a delegate in January 2012.
Other Interests
Kenny is a member and vice president of Mount Albert District Lions Club